Resources for Students
From GUK Student to GUK Coach - Meet Amari Burrell:
So, you're a GEAR UP Kentucky student. What does that mean?
GEAR UP Kentucky's vision is "every student prepared for postsecondary success." We say "postsecondary" rather than college because we understand that not every student's path leads to a four-year college degree - but we also know that, in today's world and workforce, continuing your education after high school to earn a degree or credential is super important. For example, it can help you earn more money, get and keep a job, stay healthier, and be an active member of your community.
What we mean when we say "postsecondary education" includes:
A short-term certification program (like welding, plumbing, certified nursing assistant)
A 2-year associate degree program
A 4-year bachelor's degree program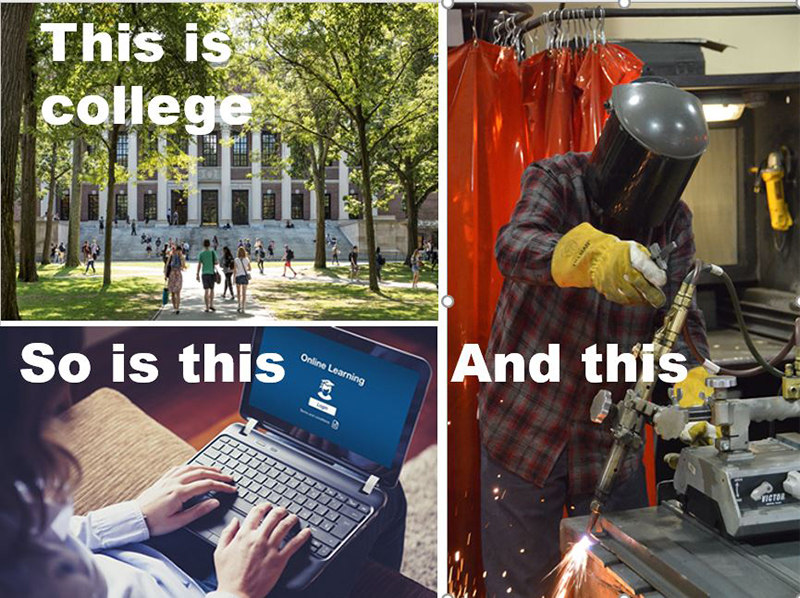 GEAR UP Kentucky is dedicated to helping YOU discover and pursue the right "match and fit" for YOUR interests, skills and needs.
Being a GEAR UP Kentucky student means that we are here to help you:
Set goals and plan for education and life after high school
Explore different postsecondary paths and careers
Visit a college campus
Get your hands on cash for your postsecondary education
Build your leadership skills and your résumé
Receive mentoring and advice from other students
Go to summer camp on a college campus for FREE
Apply for college
Learn skills that help you get ready for adulting
Talk to your GEAR UP Kentucky advisor to find out how you can get more involved!